Frequency inverter manufacturers
Inverter from Gozuk - the Manufacturer in China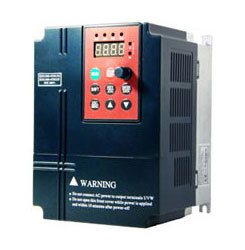 A frequency inverter is an electrical device used to control the speed of a standard three-phase induction motor. A frequency inverter allows you to conveniently adjust the speed of a motor by changing the frequency applied to the motor. So, for convenience, cost-efficiency, and precision, a frequency inverter changes the frequency (and voltage). At any given frequency output of the inverter, you get a new torque / speed curve from the motor.
Note
: This frequency inverter is for controlling AC motor speed ONLY, also named variable frequency drive.
In case you are looking for 50 hz to 60hz (vice versa) converter for your home appliances, please see the
Frequency Converter 50Hz to 60Hz
, or
Contact us
.
Frequency Inverter General Specification
Items
Specifications
Input
Rated voltage/Frequency
Singlephase220V, three phase 200V, three phase 380V;50Hz/60Hz
Range
Voltage: ±20% voltage unbalance rate:<3%; frequency: ±25%
Output
Rated voltage
0~200V/220V/380V
Frequency range
0Hz~400Hz
Frequency resolution
0.01Hz
Overload ability
150% rated current for1minute, 180% rated current for 3 seconds
Control function
Modulation modes
Optimized space voltage vector SVPWM modulation
Control mode
Sensorless vector control (with optimal low frequency, dead time compensation)
Frequency precision
Digital setting: The highest frequency ± 0.01% Analog setting: The highest frequency ±0.2%
Frequency resolution
Digital setting: 0.01Hz; Analog setting: The highest frequency x 0.1%
Start frequency
0.40Hz~20.00Hz
Torque boost
Auto torque boost, manual torque boost 0.1%~30.0%
V/F curve
Five ways: constant torque V/F curve, 1 kind of user defined V/F curve, 3 kinds of down torque curve (2.0/1.7/1.2 times the power)
Acc./Dec. curve
Two ways: linear Acc./Dec., S-curve Acc./Dec.;
7 kinds of Acc./Dec. time, time unit (minute/second) optional, max.Time: 6000 minutes.
DC braking
DC braking start frequency:0~15.00Hz braking time: 0~60.0 seconds braking current:0~80%
Energy consuming braking
Energy consuming braking unit built-in, external braking resistor can be connected

Jog running
Jog frequency range: 0.1Hz~50.00Hz, JOG Acc./Dec. time: 0.1~60.0s
PI built-in
Easily constitute a close loop control system
Multi-stage speed running
Multi-stage speed running available through built-in PLC or control terminals
Textile swing frequency
Swing frequency available with preset and center frequency adjustable
Auto voltage regulation
When the grid voltage changes, to maintain constant output voltage
Auto energy saving running
Saving energy by auto optimizing V/F curve according to the load
Auto current limiting
Auto current limiting to prevent frequent over current fault trip
Fixed-length control
Inverter stops when reaches the preset length
Communication
RS485 standard communication port available, support MODBUS communication protocol of ASCII and RTU, master-slave multi-motor interaction function available
Running function
Running command channel
Control panel, control terminal, serial port, 3 channels switchable
Frequency setting channel
Control panel potentiometer: ▲,▼ control panel keys: function code digital: serial port: terminal up/down: analog voltage: analog current: pulse: combination setting: all channels switchable
Switch input channel
FWD/REV command: 8 channels programmable switch inputs, 35kinds of function can be set separately
Analog input channel
4~20mA: 0-10V: 2 optional analog inputs
Analog output channel
4~20mA or 0~10V optional, setting frequency and output frequency, etc. can be output
Switch/pulse output channel
Programmable open collector output: relay output: 0~20KHz pulse output
Control panel
LED digital display
Display setting frequency, output voltage, output current, etc.
External meter display
Display output frequency, output current, output voltage, etc.
Key lock
All the keys can be locked
Parameter copy
Function code parameters are able to be copied between inverters when use remote control panel.
Protection function
Over current protection, over voltage protection, under voltage protection, overheating protection, over load protection, etc.
Optional parts
Braking unit, remote control panel, cable, panel mounting feet, etc.
Environment
Environment
Indoors, free from direct sunlight, dust, corrosive gas, oil mist,steam, water dropper salt, etc
Altitude
Lower than 1000m (derating is necessary above 1000m)
Ambient temperature
-10℃~+40℃
Humidity
<90%RH, no condensation
Vibration
Lower than 5.9m/s (0.6g)
Storage temperature
-20℃~+60℃
Structure
Protection level
IP20 (In the selection of state display unit or the keyboard state)
Cooling
Forced air cooling
Installation
Wall mounted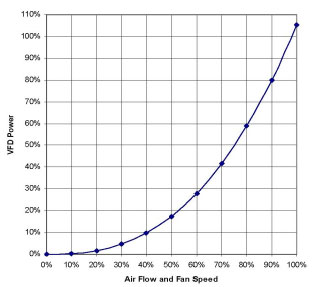 Gozuk, an inverter manufacturer in China, recommends the installation of frequency inverters to soft start your motor in conjunction with a co monitoring system. When the co system calls for the fans, they will ramp up to between 30 and 50% speed. The fans will only ramp up again if the sensors are not satisfied with the reduction in co after 15 minutes of run time. We have found that 90-95% of the time, the slower speed is all that is required.
What Benefits Can I Expect from Inverter?
Inverters offer many benefits
to reduce energy costs and extend the life of your mechanical equipment. Frequency inverters allow fan motors to run at variable speeds, based on demand, eliminating the power surge encountered when the device is simply turned on. When a motor is hard started, it will typically draw 600 to 800% of its rated current while it is accelerating. A motor started by a frequency inverter will be limited to 110% inrush current - in the worst case scenario. Additionally, by running a fan motor at 40% speed, you save approximately 90% of the energy cost associated with the motor operation. In the case of one 40hp fan motor, that translates to an additional 2,682.26 kw/h saved per year when used in conjunction with co controls.
Another benefit associated with the installation of a frequency inverter is in the lessening of wear and tear and a longer life for your fan motor. From a mechanical standpoint, bearings run at lower speed will typically last longer than bearings run at full speed. Frequency inverter's inherently "soft start" the motor. This soft start extends the life of both the motor and bearings, and drastically reduces belt wear and tear. While these mechanical and electrical side-effects are many, they are often ignored because they are harder to quantify from a dollar and cents standpoint than the kWh savings which are easily measured. However, these benefits are real and can often provide savings as dramatic as the kilowatt hour savings.
Many of our clients also find that installing a
frequency inverter
gives the additional benefit of noise reduction. Many exhaust fans are quite noisy run at full speed and may bother building tenants or guests. The installation of a frequency inverter can prevent noise by running the fan at a much reduced speed.
Most fan motors used for ventilation do not need to operate at 100 percent capacity when called for by the co system to effectively ventilate the garage. Motors running unnecessarily at full speed can be a waste of energy and an unnecessary expense.
How Can I Use a frequency inverter Effectively?
Each property we have worked with has unique needs and situations which are solved by effective use of a frequency inverter. One of the most common is that an underground parking structure can become quite hot without the fans running. A frequency inverter can have the fans run at 10% power and circulate air to provide a cooling effect. This provides the desired ventilation without using the power running the fan at full speed would require. By working with AC Energy to determine what issues you would like to resolve, we can recommend a sequence of operations tailored to your building.
Many utility manufacturers have started to provide incentives based on energy savings associated with frequency inverters. Be sure to check with your AC Energy representative to see if this may apply to you.