Frequency inverter manufacturers
Can a 60Hz motor run on 50Hz power supply?
For a generic answer: yes you can, IF: you reduce the voltage by 50/60, the equipment doesn't care, you don't care about potentially overheating the motor, the process/load can tolerate the lower speed/torque, etc. For an accurate answer you need to provide more information like the motor nameplate rating, voltage, running speed, load type, etc.
The ratio of applied voltage to applied frequency (V/Hz) should remain the same to keep the same level of magnetic saturation. To keep the same thermal stress levels on the conductors and insulation, the shaft output power should also be reduced by the same ratio (HP/Hz).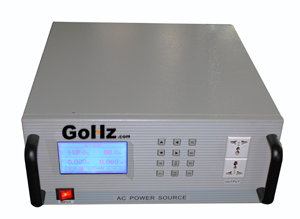 At the same time, be aware that operating motor at a lower shaft speed will also tend to result in a lower peripheral speed for any internal fans which in turn means both lower volume AND lower pressure for the primary coolant. Less coolant typically means a higher steady-state equilibrium point with regard to component (including winding) temperatures.
As an example: a motor rated 60 hp at 460v/3ph/60Hz would be rated 50 hp when running at 380v/3ph/50Hz (V/Phase/Hz).
What's the difference?
As standard all industrial motors designed for both IEC and US system voltages/frequency supply: 400V/50Hz or 460V/60Hz. The
power supply difference between 50Hz and 60Hz
usually 20% - nominal power at 60Hz higher by 20% of 50Hz power supply. The data can be found on motor nameplate.
Why the difference is 20%? The main cause to motor heat (temperature rise) is a load current. From motor output power formula P=SQRT(3)*U*I*cosF*ETA it is clear that the current will remain about the same when we will use 400V 50Hz motor power and 460V 60Hz 50Hz+20% motor power.
It is important to note that when it comes to frequency dependent losses such as Hysteresis losses, eddy current losses, Skin Effect related losses; the change in frequency often leads to 'non-linear' changes. I.e. a small increase/decrease in frequency can have a significant increase/decrease in these frequency dependent components. So one must be mindful to any change in the running motor at base frequency and its effect on the overall machine operation.
What to do if I want to convert 60Hz to 50Hz?
You can use a
Hz converter
to convert fix Hz & Volt to adjustable Hz & Volt.