Frequency inverter manufacturers
110V 60Hz to 220V 50Hz Converter
When you have in receptacle the 220 volts and 50 Hz the buy from China guy the thyristor step down transformer but you have to remember about power (Watts). On the market you can buy the unit up to 2500 Watts. I have old radio from US and because of good low basses I use its with the converter. Still you have to know that there is not standard for receptacles/socket outlets and plugs. Every country has its own sizes. So when you taking the refrigerator from US and it is 600 Watts/110Volts this converter done by Chinese mobsters is OK. You can used worldwide its. It doesn't matter of the frequency 50 or 60 Hertz (Hz). Electrical 3 phases motor will work too.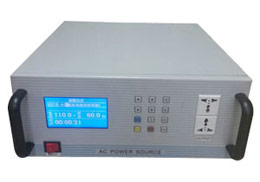 With one exemption. DVD will not work at many countries because the CD rom manufacturers are thieves and they divided World by continents Asia Continent has different number for CD and DVD for films/songs Europe has different number. Africa has different and America has different number. So TV will not work even it is small tourist one. For the 220 units and 110 volts in house receptacles you shall use step up /step down converter 220V/110 V it is possible and you still needs special plugs. But is still better than in Data Centers. Every server has its own plug and receptacle configuration. It is really bordello in IT services and ideologies. Every manufacturer want to sell its goods so he doing not standard. I am using 220 Voltage appliances and 110 V appliances with specific step-up/step-down converters one for 220 Volt appliance another for 110 Volt appliance. But still you have to remember about
frequency 50 Hz or 60 Hz
. Not everyone accepts and tolerates this difference including radio and TV set.
It covered everything what necessary to do for appliance of 110 Volts and 220 Volts. Remember connect with 110 Volts only appliances good for 110 V. and connect with 220 V the appliances good for 220 V. When your appliance is different use special step up converter 110V to 220V or step down converter 220V to 110 V. There is no other ways.
You shall be happy some appliances have installed inside the power unit good for 50 & 60 Hz and voltage from 110V to 240V. But not all. My notebook the Mac is good for the rated voltage too, and
GoHz
provides frequency converters for good for many different countries.